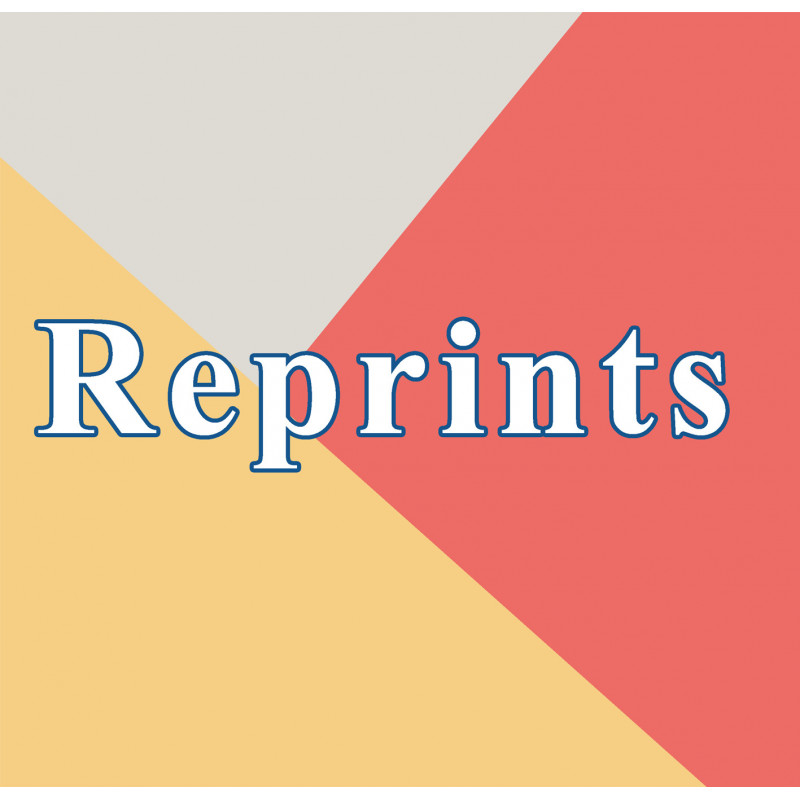  
Reprints (author only)
How to use:
You must be one of the authors to purchase this product.
Enter your paper registration code [e.g. 0303Edison] (If you have volume, issue and page numbers then use them instead) in the product customization field and click save. 
Add the total amount of page number via quantity below to your cart .
Please note 1 reprints package contains 25 copies!
Order 2 packages to gain 10% Off, 4 packages to gain 15% Off.
Place your order!
Product customization
Don't forget to save your customization to be able to add to cart
Customers who bought this product also bought:
4 other products in the same category: